Nobody likes to drive a damaged automobile. Even though mechanical problems are everyone's worst nightmare, body shop repairs are not a fun experience either. From break-ins to accidents to a nasty key scratch, there are plenty of reasons why you may need to bring your car in.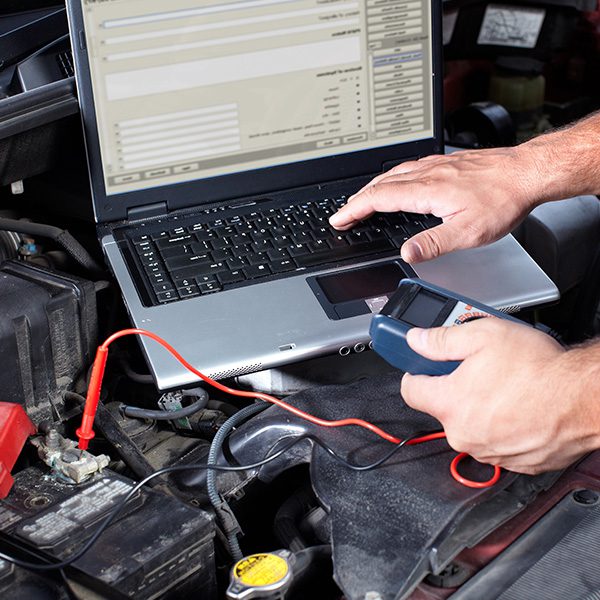 Difference between mechanical repairs and body shop repairs
There is no easy answer to this question, but in general, mechanical repair usually requires working on the running parts of your car, whereas the body shop takes care of all the external components of your vehicle, such as windows, frames, scratches, and dents.
Being well-versed in the most common types of body shop repairs can help you decide about bringing your car in and give you a better idea of whether you need to take your car to a mechanic or if your problem is related to bodywork.
Our team at Aloha Auto Repair & Wash offers several repair services, so you know what you're in for before you bring your vehicle.
Dent removal
There is no doubt that dent removal is the most common type of body shop repair we do here at Aloha Auto Repair & Wash, Texas. Your vehicle may have dents as a result of weather, accidents, and many other random reasons.
Even though dent removal is a trendy DIY repair amongst car owners, it's not a great idea. Removing the dents from your vehicle yourself without any experience can lead to paint damage, which is a much more expensive repair comparatively.
Your best option for dent removal is to bring your car to us. Since dents are the most common problem with vehicles, they are often the cheapest to fix.
Collision repair
Collision repair is also a common body shop repair that we deal with regularly and is one of the most important types of repair. Collision repair often involves fixing multiple issues and is critical for your automobile's overall life.
Vehicle collisions happen all the time, and it's easy to brush your damage off as a simple cosmetic issue in order to save money and time repairing your vehicle.
However, it is incredibly important for you to have an auto body repair shop examine your vehicle after a serious collision to ensure that the damage will not have any long-term effects on your vehicle's overall life.
In case of a collision, the repairs are often covered by insurance, so you have no excuse not to get your damage checked.
Even if your vehicle's exterior looks fine, there could be some damage to its frame, which can lead to severe problems in the future.
Auto body paint
Getting your car repainted is another reason why you may need an auto body service provider in North Dallas. This repair is usually done in order to protect the exterior of your vehicle from weathering or for various cosmetic reasons. Let's begin with the critical part, painting to protect your vehicle.
You could require a paint job due to direct damage, such as a deep scratch on the exterior of your vehicle or an accident. Even though your damage may seem purely cosmetic, many times, scratches and chips can open your exterior to increased paint damage, rust issues, and cracking.
Nevertheless, sometimes you do not need a paint job, you just want your vehicle to look different, and there is nothing wrong with that. There are endless possibilities to make your car stand out from the crowd, from elaborate designs to flashy colors.
Window replacement and repair
All vehicle owners across the Collin County area have suffered through window damage once in their life. It can come in all sizes and shapes, and also for several reasons. You may have to get your windshield repaired or even replaced due to a hail storm or after a break-in.
It could get difficult for an average vehicle owner to tell if a crack or chip can be ignored, repaired, or requires a complete replacement. This is why you should always bring your car to us at Aloha Auto Repair to find out what needs to be done by a professional. We will also give you a free estimate on your repair.
Nevertheless, there are a few cosmetic reasons as well that may require you to replace your windows, such as tinting. Window tinting laws can vary by state, but here at Aloha auto repair, we are well versed with all the rules and regulations.
Alignment and frame repair
Frame repair often goes overlooked since it is not noticeable immediately, but it is essential for your vehicle's health. If you notice that your vehicle pulls to a particular side, or if it shakes when driving, it could be a sign that you need to get your alignment or frame repaired.
Even though frame repair may seem like a mechanic's job, it is actually a body shop repair and is often done alongside a collision repair. Whether your vehicle has been in an accident or notice that your car isn't driving like it used to, you need to bring it to us to get your frame checked.
Car detailing
Not all body shop services have to be necessarily related to your car's health. Sometimes, vehicle owners need to feel good about themselves, and the best way you can do that is by detailing your car.
From cleaning the interior to touching up the paint to polishing your headlights and taillights, a car detailing job takes care of all the intricate little details that make your vehicle stand out.
A car detailing project can also have value beyond making your car look fantastic. A well-executed detailing is a perfect way to increase the resale value of your vehicle.
If you feel like your vehicle needs such repairs, you need to search for an auto body shop near me on the internet and immediately look after your problems.
Get in touch with Aloha Auto Repair & Wash today!
If you live in Allen, TX, and are looking for a full-service auto repair shop, then you need to get in touch with Aloha Auto Repair & Wash today.
Our team of professional automobile experts can handle all types of projects, no matter how big or small. Our auto repair services give you professional results and come at a price tag that does not break your bank.
Give us a call at 469-617-6121, and our experts will answer all your questions.
Looking for an Auto Repair Shop in Allen, TX?
Visit Aloha Auto Repair Today for Quick & Professional Service!